Lesson Rates
Windsurfing Lessons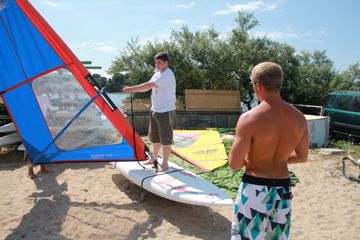 Wind's Up has taught thousands of eager water enthusiasts to windsurf. We offer the perfect combination of stable boards, lightweight rigs, patient expert instruction and a sheltered location that will ensure your success. Lessons begin on our dry land simulator, then move quickly out onto the water. Nothing is more fun than gliding over the water being carried by the wind, and you are in control.
The shallow waters in front of the shop inspire confidence too. (Wind's Up does recommend board shoes for all windsurfing lessons due to sharp shells.) Great selection of shoes available in our store.
Wetsuits are provided with all windsurfing lessons.
Beginner, Intermediate, Advanced
| | |
| --- | --- |
| Private Lesson: 1 Hour | $100 |
| each additional person (up to 4) | $70 |
---
Sailing Lessons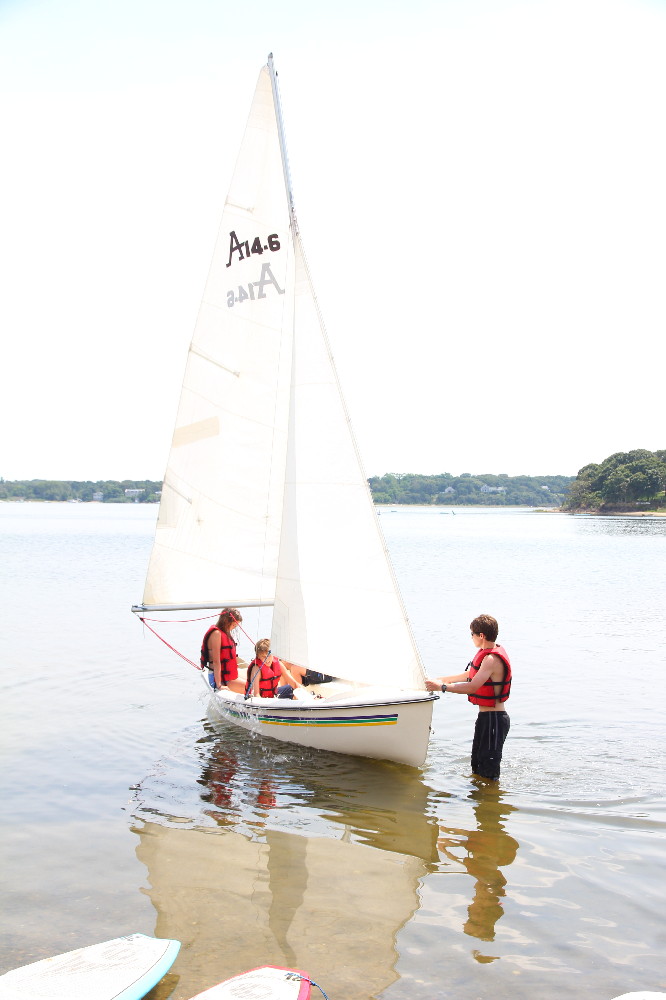 Sailing lessons at Wind's Up are designed to make you confident and proficient at small boat handling and understanding the wind. Patient and expert instructors accompany you on your sailing adventure and allow you to proceed at your own pace. Lessons can be booked for either one or two hours at a time. After 5 hours of instruction, most customers are competent to take the boat out on their own.
Sailing instruction is offered in Sunfish and 15′ centerboard sloops.
Beginner, Intermediate, Advanced:
| | |
| --- | --- |
| Private Lesson: 1 Hour | $150 |
| Each additional person (up to 3) | $50 |
---
Paddleboarding Lessons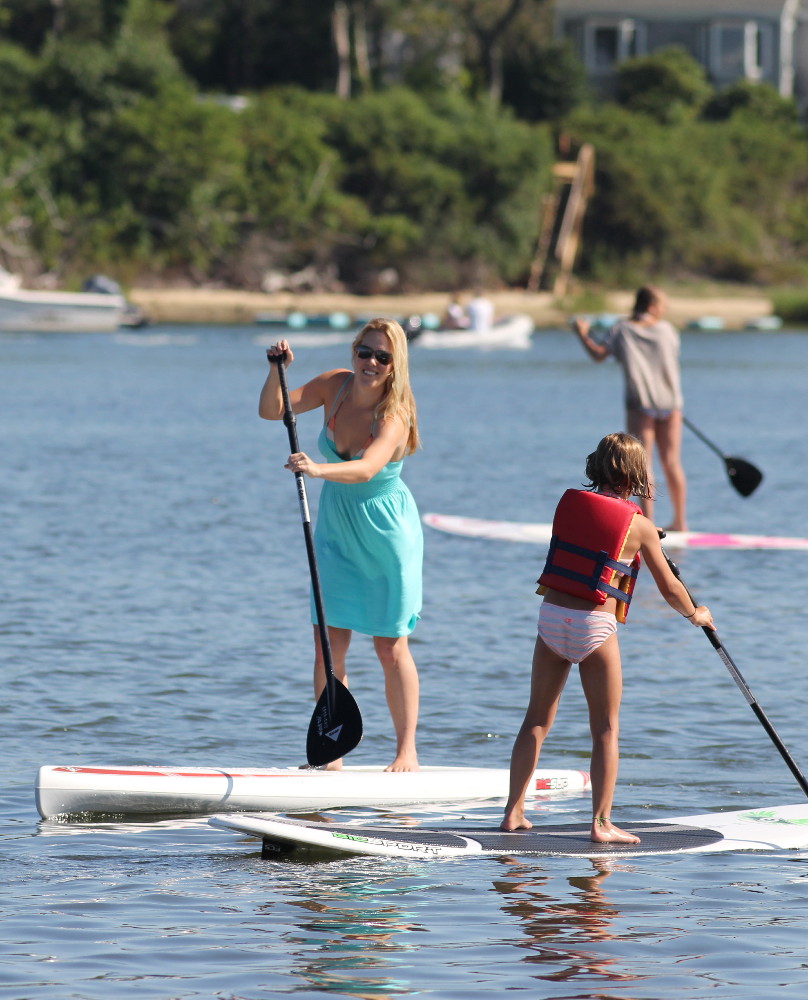 Stand Up Paddle Boarding (aka SUP) is one of the fastest growing sports around and for good reason. You feel like you are walking on water, the view is great, and it is a great full body workout. It's pretty easy to learn. With the help of our skilled and patient instructors, you will have the paddling technique mastered… in just a short time you will feel like a pro.
| | |
| --- | --- |
| Private Lesson | $80 |
| Each additional person | $65 |
---
Kayaking Lessons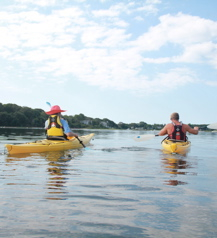 Kayaking is easy and intuitive. Many adventurous customers try kayaking for the first time all on their own. Stable kayaks, a sheltered location and a few tips from our instructors promote success. Many others prefer the confidence inspired by having a Wind's Up Guide accompany them for private or group instruction. Learn several paddle techniques and techniques for entering and exiting the kayak gracefully. Have a knowledgeable guide show you around a beautiful lagoon pond, where scenic wildlife abounds.
| | |
| --- | --- |
| Private Lesson | $80 |
| Each additional person | $65 |