Chelan 120 Performance (Inflatable Kayak)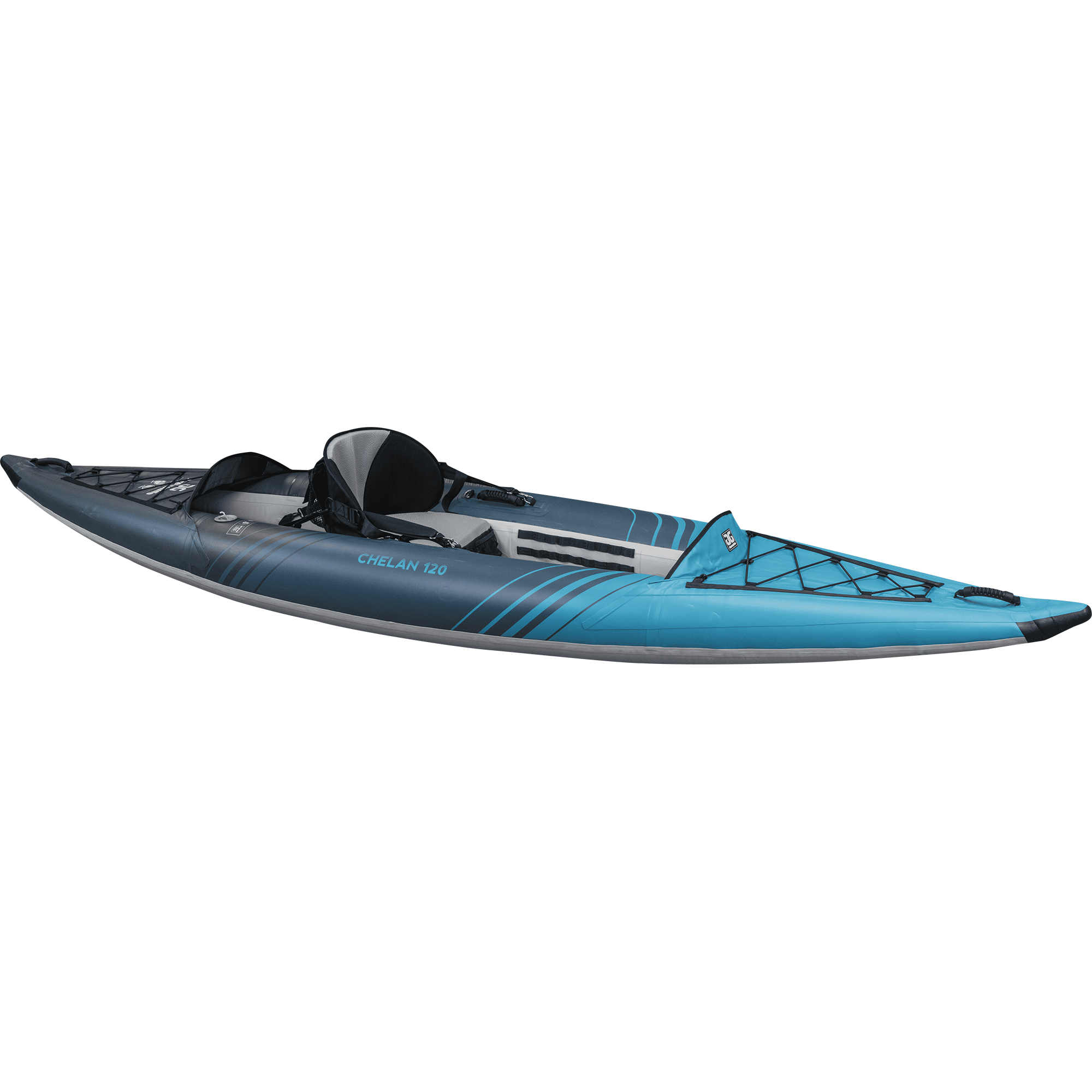 Brand
Aquaglide
Description
This exceptional 12 foot boat is the most rigid inflatable boat we offer, giving it unparalleled on the water performance. It is made of the highest quality construction, has ample storage and tie down options, and a very comfortable cushioned seat.
Specifications
Best For: 1-person performance touring.
Capacity: 1-person | 300 lb. (136 kg) max weight.
Warranty: 2-year limited against any manufacturing defects.
Dimensions: 11'-3" (344 cm) L x 32.5" (82.6 cm) W x 11.5" (29.2 cm) H.
Weight: 28 lb. (12.9 kg).
Scotty Mount Screw Specs: Not Applicable
Includes: kayak, seat, fin, storage bag, Halkey-Roberts Valve adaptor, and repair kit.
Available Colors
Blue
$1149.99 In Stock Now - SALE $977.49