Brand:
Perception
Description:
With performance perfect for fun-loving first timers, the smallest kayak in the Conduit family is also the most nimble.
With its unique design, it still cuts through water and tracks very well, giving it exceptional acceleration and speed for its size. With plenty of knee room, it's a comfortable ride that is ideal for lakes and ponds.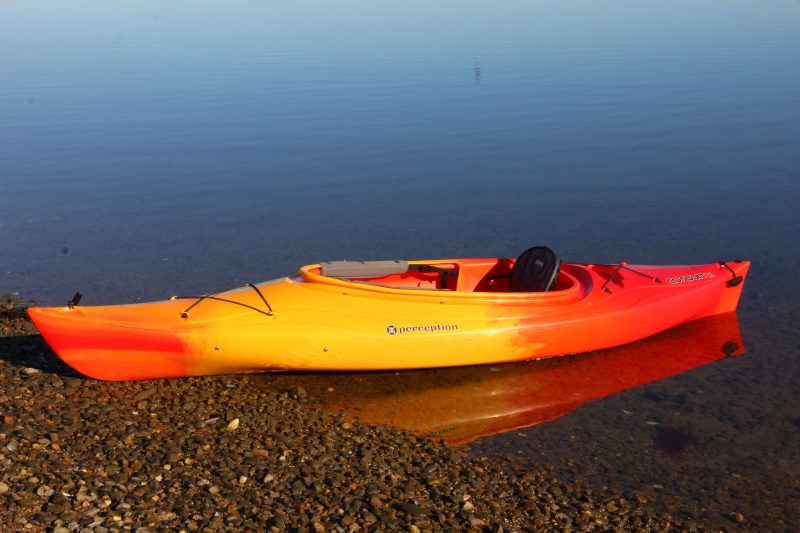 Features
Zone Seat
Zone Knee/Thigh Pads
Keepers Foot Brace System
Bungee Deck Rigging
Kayak Karrier Handles
THE PERCEPTION DIFFERENCE
For nearly 40 years, Perception has produced industry leading designs of the highest quality. In fact, we pioneered the plastic kayak and are one of the most trusted brands in the sport – here's why:
· We are a company of passionate paddlers within a family of the best known paddle brands worldwide.
· We design, engineer and test our kayaks for the utmost quality, stability, durability, and performance.
· Our kayak hulls are Made in the USA and packed with features for comfort, control, and ease of use.
THE BENEFITS OF ROTOMOLDED PLASTIC KAYAKS
Our custom, high-grade polyethylene plastic and distinct rotational molding process provide exceptional strength and durability with seamless, one-piece construction – our kayaks are:
· Highly UV and abrasion-resistant, and impact resistant.
· Built with varied thickness throughout, adding strength when needed, but no additional weight.
· Easily repaired, recyclable, and produced with less waste in manufacturing.
Specifications:
Length: 9′ 6″ / 290 cm
Width: 29″ / 74 cm
Boat Weight: 39 lbs. / 18 kg
Cockpit Length: 42.25″ / 107 cm
Cockpit Width: 22″ / 56 cm
Max Capacity: 250 lbs. / 113 kg
Available Colors:
red tiger, sunset, seaspray, heyday
$409